Die-cast Replicas
Katydids and Grasshoppers carries a complete line of Die-cast Models, Licensed Die-cast, Nascar, Metal Building Kits, Vintage pedal cars and more. Many Die Cast productions are highly detailed and scaled to coordinate with our railroad supplies. Many scales are 1/24, 1/50, 1/87.
Our products are carefully selected and sourced from reputable die-cast manufacturers to give clients the best products. Moreover, hobbyists and collectors buy die-cast replicas from us because of our large inventory and hard-to-find collections. If you want to get one of our premium die-cast items, please call 405-341-9663 or go directly to our shopping page for your orders.
Diecast Masters

Diecast Masters manufactures Caterpillar replicas under license from Caterpillar, Inc. no less. This means that you'll be getting die-cast replicas that are faithful to the design of actual Caterpillar equipment. The company offers a wide range of die-cast models that include the latest series: Core Classic, Commemorative, and High Line. We have different scale models in our catalog, which you will surely find exciting to own. These replicas are perfect as gifts, toys, or just additions to your collection.



ERTL

ERTL specializes in American farm equipment replicas from such known names like John Deere, New Holland, Case, and many others. Its Case line, for example, features limited edition series focusing on five well-loved farm tractors with distinctive animal patterns and tractor name. The replicas are crafted by seasoned toymakers using the best materials available to create realistic toys that are guaranteed to make any hobbyist's heart beat faster.












First Gear Inc

If you're looking for some truly mesmerizing die-cast replicas of cars, farm equipment, and trucks, this is the brand to choose. First Gear makes officially licensed metal replicas of equipment from Komatsu, Peterbilt and other well-known manufacturers. You can buy farm, rescue, construction, towing, racing, and novelty replicas. In short, you'll surely find one product that will satisfy your hobbyist's desire.












Kibri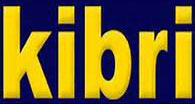 Kibri makes high-quality die-cast replicas for the construction equipment and tools. You can also get replicas of tractors, cargo and flatbed trucks, and tanks that are absolutely stunning and well-built. The replicas are crafted using high-grade raw materials and designed by expert toymakers, hence guaranteeing their beauty and quality.






Metal Earth

Metal Earth carries stunning die-cast replicas from your favorite movies, novelties, nature, landmarks, military, music, air travel, and other areas of interest. From Star Wars and Star Trek to Transformers and Marvel characters, their products are truly stunning in detail and craftsmanship. These products are designed using CAD software and feature laser etching that allows for outstanding details. If you want replicas that are as close to the real thing, get Metal Earth.














Lionel Racing
Another die-cast toy manufacturer that we love is Lionel Racing. It has an excellent collection of die-cast products for racing enthusiasts and hobbyists. Among the premium die-cast replicas that it offers are NASCAR racing car replicas from various teams and racers, such as Matt Kenseth's 2016 Tide Darlington, Kevin Harvick's 2016 Outback Kansas, and Dale Earnhardt Jr.'s 2017 Axalta. You can also get iconic car replicas, NASCAR classics, NHRA die-cast cars, and many others.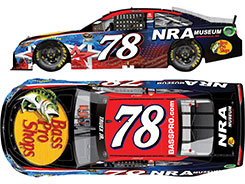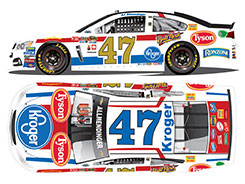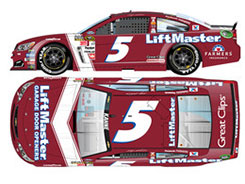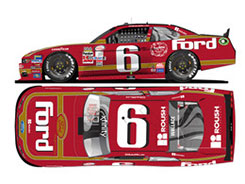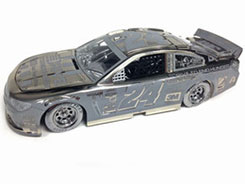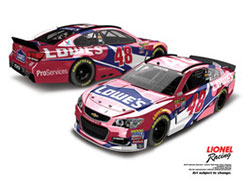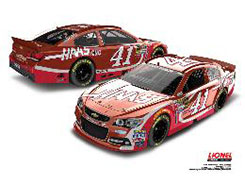 Vintage Pedal
Vintage cars are, like some love to say, old but definitely gold. There's a peculiar charm to old cars that lure many collectors. Now, if you are looking for vintage die-cast pedal cars, we have them in great quantities. Whether you're in the hunt for 1920s pedal car racers or you're searching for Gendron La Salle or Chevy pedal car models, we can provide them for you. We also have models from Garton and other brands that most collectors look for.