Teddy Bears & Plush Animals
Katydids and Grasshoppers has an extensive collection of teddy bears and plush animals that kids and adults will surely love. We carry some of the best brands and manufacturers, such as Gund, Maileg USA, Maison Chic, Mary Meyer, and Steiff USA. Browse our shopping page to see our large collection of unique and authentic toys.
Gund

Whether you collect hard-to-find teddy bears or trendy, modern bears, you will get great enjoyment from our GUND collection. Check out the large assortment of characters we have in our inventory, including terrific teddies, peek-a-boo dollies, mini-pig sensations, busy beavers, huggy Buddhas, arnie armadillos, and so much more! These plush toy characters are fluffy, lovable, and provide comfort. When you select GUND teddy bears and plush animals, your kid's smile is always guaranteed.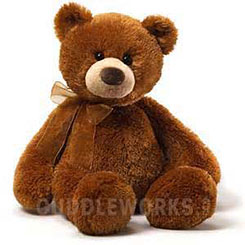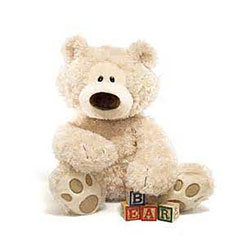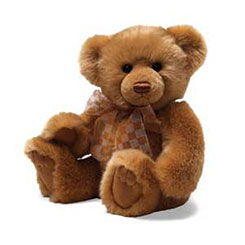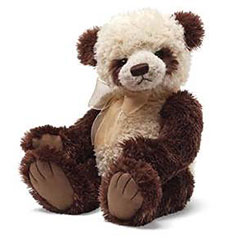 Maileg USA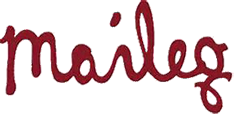 Maileg USA has a large selection of snuggly soft teddy bears and plush animals. The unique designs and different plush toy animals from Maileg are great for cuddling or given as gifts. Kids would love Maileg's stuffed creatures and would surely have a wonderful time playing with these endearing toys. One of the most popular plush toys in Maileg's shelf is its Rabbit and Bunnies collection; they come in various sizes (micro to mega maxi) and already dressed (although clothes are sold separately). Other adorable plush characters include Koala and Rhino Safari friends, polar bear and penguin, and fluffy buffy bunny, among others. These plush toys are made of the softest materials and lovely at touch you just can't resist.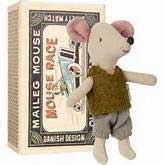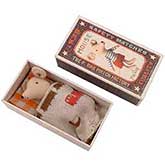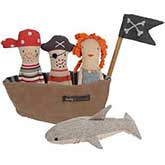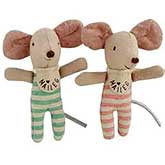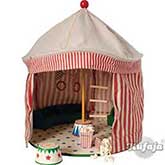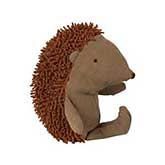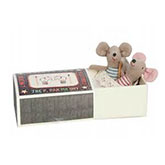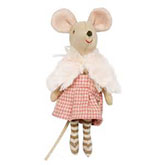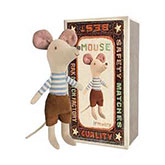 Maison Chic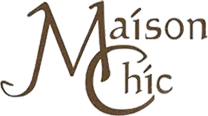 Our Maison Chic teddy bears and plush animals are great gifts for kids. Our forest and farm friends, crazy dolls, lions and tigers, striped knit friends, and puppy collections will surely make your kids happy and excited. They can befriend characters, such as Princess Tessa, Drake the Dragon, Heather the Hippo, Emerson the Elephant, and Trixie the Unicorn! Maison Chic has been involved in the gift industry for many years, so you are guaranteed of quality baby products. Its unique product lines combine color and fabric to create quality and fun gifts for babies and children.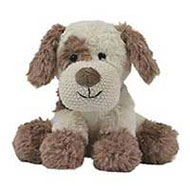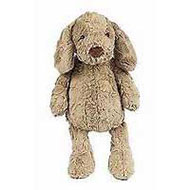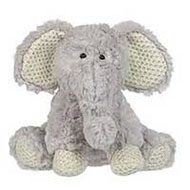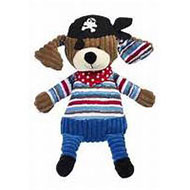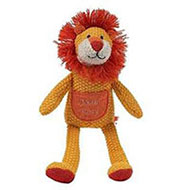 Mary Meyer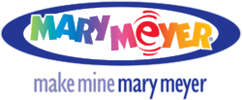 Mary Meyer's teddy bears and plush animals have been children's favorite for more than 80 years! We carry Mary Meyer's toy products for boys and girls, so you can get the perfect toys for your kids. These quality, long-lasting, and fun toys come in a wide range of designs that suit children of all ages. They are available in all sizes, colors, and characters, from cream putty and dusty rose putty bears to marshmallow puppies and fab fuzz shaggy dogs. All over the world, children are falling in love with Mary Meyer's fun collections that include Sea Life, Jungle, Farm, Forest, Wild Side, Ruffles n' Ridges, Talls n' Smalls, Team Camo, and so much more!






Steiff USA

One of the manufacturers with the largest collection of teddy bears and plush animals is Steiff USA. It offers various sizes of bears and plush toys that are perfect for your little ones. Kids will get a kick out of its Teddy Bear selection that features limited editions and classic collectibles. Steiff even creates personalized ones, such as guardian angel and birthday teddy bears that make excellent birthday and christening presents. Steiff also carries special collectors' items, such as Medal Teddy Bear series, Ronald Dahl collection, Coca-Cola Polar Bears, Warner Bros., and Paddington. They may not actually walk and talk, but these toys provide joy and cheer just like good ol' friends do.